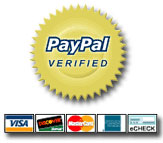 Buy Online NOW! See below for our most commonly sold items for easy instant checkout via Paypal.
Thanks for visting This Old Toy!
We're glad you're here and hope you
find everything you're looking for.
We have over 10,000 Fisher-Price toys, accessories and replacements parts in stock right now!
While you can pay for your purchases online using Paypal, we currently do not have a FULL online shopping cart system in place yet. Payment is also welcome via money order or personal check.
You will notice that there is no pricing information on our toy pages. This is due to a number of reasons, but mostly because the value of toys can rise and fall over time. We want to offer you a fair price for the toys you want, when you want them. Many toys increase in value as they get older, while others may remain the same or might decrease in value. Unless new in the box, each toy is unique as it has been played with and cared for differently before it arrives in our warehouse.
IF YOU ARE INTERESTED IN GETTING PRICES & ORDERING TOYS FROM US,
PLEASE FOLLOW THE INSTRUCTIONS BELOW.
Please send us an email with the following information:
Name Of Toy (i.e. Play Family House)
Fisher-Price Part Number (i.e. #952)
This Old Toy's Part Number (starts with FPT, TOT or B)
We will use this information to check our stock and email you with availablity and cost. This email will have complete ordering details and shipping options. So what are you waiting for? Email us today!