Larger Photo


Larger Photo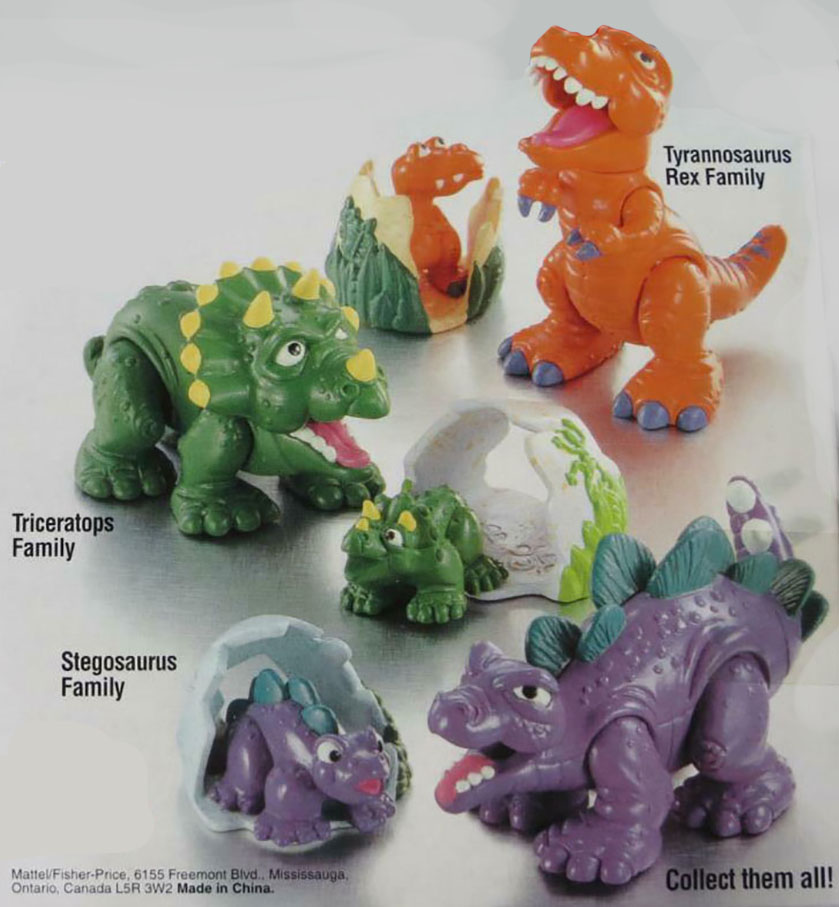 Larger Photo
Description: This three-piece set includes a realistically detailed Triceratops dinosaur mother, baby, and a "tree stump". The mother figures is easily posable and cleanable. Designed for children ages 3 years and older.
Accessories:
FPT35008 - Green Triceratops mom with yellow horn on hose, 2 yellow horns on head, yellow tips on scales behind head, 2 movable arms, 2 movable legs, white eyes, and an open mouth with a red tongue and white teeth.
FPT35009 - Small green baby triceratops with no movable parts.
FPT35010 - Grey "hatched" egg with green grass and leaves on the sides.
Variations: None.
Other Information:
This set was sold on a 7-1/2" wide, 6-1/2" high blistercard with a 3" deep cardboard base. The base has a cut-out trading card with a picture and information about Triceratops dinosaurs.
The set was sold with a clear plastic inner liner that holds the accessory figures in display position.
This set was also sold in #72940 Dinosaur Animal Families Assortment.
Please, if you have any information or details about this toy that isn't mentioned above then e-mail us. Thanks!