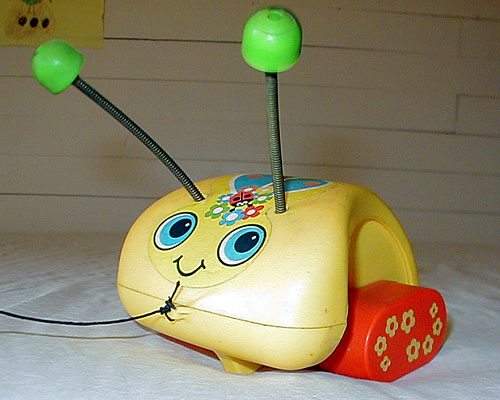 Larger Photo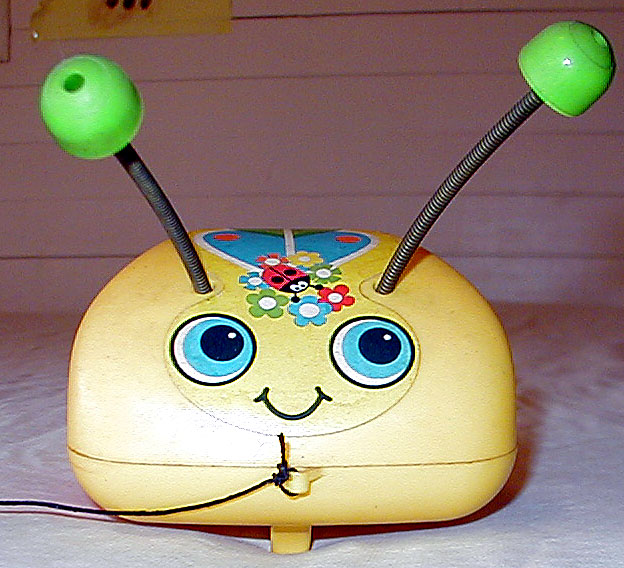 Larger Photo
Description: Give this little bug a tug and she will follow behind with her flip-flop feet and bouncing antennas. This brightly colored bug is made of all plastic material (except the metal spring antennas).
Accessories:
FPT2459 - Small squat yellow plastic bug with 2 red plastic oval-shaped "feet" that flip-flop as the bug is pulled. The "feet" have yellow flower designs on the sides. The bug has 2 metal spring antennas with a green plastic bead on the end. Bug has big blue eyes, a smiling mouth, and brightly colored wing and flower designs on it's back. Measures 5-1/4" long, 4-1/8" wide and 3" high.
Variations: None.
Other Information: None.
Please, if you have any information or details about this toy that isn't mentioned above then e-mail us. Thanks!