Larger Photo


Larger Photo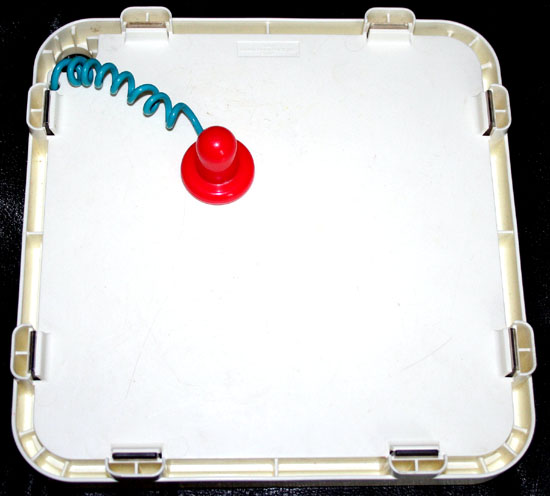 Back View
Description: Children can go for a pretend shopping spree with the Magna Mover Mall. It is a small white plastic square toy with a clear plastic cover that has a roadway, buildings, shops, and movable figures inside. Children use the attached glider to move the magnetic figures around inside the mall. The pieces inside the game are non-removable. Designed for children ages 3 to 6 years old.
Accessories:
FPT11407 - Square white plastic toy with a small round plastic magnetic glider attached to the side via coiled cord.
Variations: None.
Other Information:
FP2841BOX1995 - (BOX ONLY) - Sold in a 11" long, 11" high, 2.63" deep open display box.
FP2841SET1995 - (COMPLETE SET) - Complete set in 11" long, 11" high, 2.63" deep open display box.
Please, if you have any information or details about this toy that isn't mentioned above then e-mail us. Thanks!